As you may notice, things are a little bit different. Three years in the making, thanks to college and life in general, I've reworked the entire site and added some new things. The units/structures list for all the mods are currently a work in progress, but everything is functioning as intended under Chrome. The site still bugs out under Internet Explorer and Firefox, but I'm researching a way to fix that without breaking things. Until then, keep using Chrome or a similar browser.

Galaga is getting an upgrade, or more accurately, an upgrade system, courtesy of functionality provided by the Ares DLL extension! Players will be able to research in tech fields such as infantry, industry, or nuclear weapons, to enhance their arsenal. Currently the Earthlings will have about 17 new researchable techs, while the Galaga will have some, but not as many. Exact details will be given later as this is developed.

Galaga is proceeding fast towards a stable private Alpha, and if all goes well, a public Alpha may not be far behind! Below are some new and reworked Earth units.



Earth Ore Miner




G.D.V. Mk II (retexture)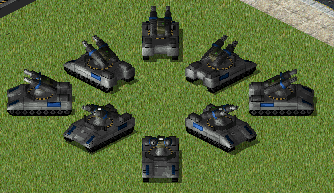 AA Tank (retexture)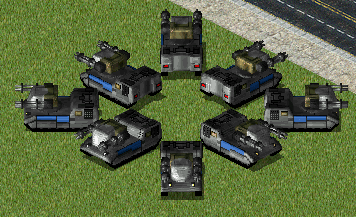 A.C.U. (retexture)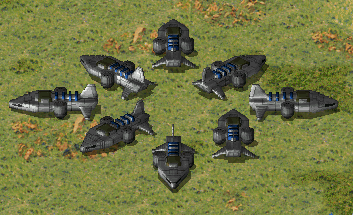 Dropship (new design)